At the IBC 2018, which took place in Amsterdam from the 14-18 September, Moza displayed their new Moza Air 2 for the first time.
The Moza Air 2 can handle most DSLRs, mirrorless cameras and pocket cinema cameras weighing up to 9 lbs (4.2kg), which lets you choose from a wider range of camera and lens combinations and accessories. Because of its four high-rate Li-ion 18650 replaceable batteries the Moza Air 2 has a maximum runtime of 16 hours. The Moza SPARK power supply system equips the gimbal with four power ports. The input port allows for alternative ways to power the gimbal, and the output ports provide ways to power the camera and other accessories like follow focus, LED lights and monitors. The newly added Battery Management System (BMS) has enhanced the Air 2's working time while powering the gimbal and its accessories at the same time.
With comprehensively upgraded time-lapse functions, there are up to 20 optimizations helping users easily film various personalized and professional types of time-lapses, such as motion-lapse, tracking time-lapse, zoom time-lapse and so on.
You can choose between 3-axis and 8 follow modes, various cool shooting modes such as Inception Mode (see below), FPV Mode, Sport Gear Mode, Panorama and Tracking are available. The iFOCUS is the 4th axis of MOZA Air 2, offering focus and zoom control when connected with the Moza Air 2.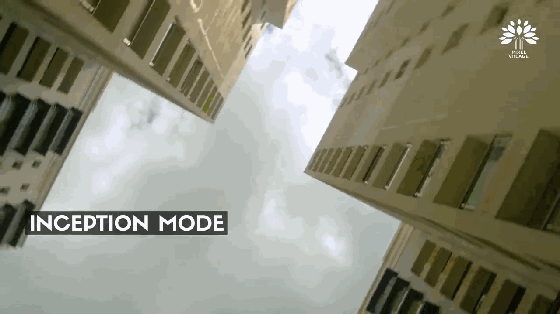 The Moza Air 2 features a visually identifiable balancing information that can help guide users to adjust the gimbal to the optimal balancing parameters. Save a lot of time and energy to open up more possibilities and create more. Moza Air 2 also comes with the mechanical memory quick release system, which can help you move the camera among different fixtures without rebalancing.
The efficient AI calculation system enables the Moza App to select the optimal parameters based on the total weight on your gimbal, reducing the inconvenience of re-adjusting.
The Moza Air 2 has an angled motor arm, which lets you have an unobstructed view of the camera's screen and more room to balance camera setups. 12 physical buttons help with a fast and comprehensive operation experience, but also control settings such as recording, zoom, focus, ISO, shutter, aperture, exposure compensation and WB.
You can customize the Joystick, smart wheel and smart trigger of the Moza Air 2 to fit your shooting style. Five sets of customized gimbal parameters can be saved. The integrated OLED display provides intuitive information feedback, accurately indicates the gimbal status, and helps adjust the gimbal and camera parameters.
Moza Air 2 includes a  versatile and adaptable modular ecosystem. This means you can use the Moza thumb controller, iFOCUS, camera cage, camera backpack, dual handle to distribute control of gimbal pointing, FIZ and camera controls in whatever way you need it.